LISTEN, LEARN, LINGER, over and over again.
IT CAN BE SO RELAXING, SO AROUSING, SO… ADDICTING.
NEW- HYPNOSIS QUESTIONNAIRE -DOCUMENT This is a questionnaire on hypnosis. By answering the questions, you will have a better base of knowledge as to what works for you and what you are hoping to achieve on a call. If no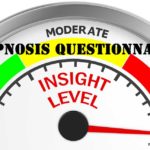 thing else, it will be insightful for you. And, at best, it will save a lot of time trying to figure out what is going to work best for you. This is not graded.

WELCOME TO THE SLEEP CLINIC – HYPNOTIC MP3.
Let's imagine you have come to the Sleep Clinic because you are having trouble relaxing and sleeping. Just one session can't hurt, can it? So, let's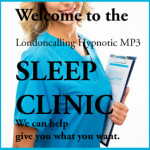 pursue your dreams, and maybe, just maybe, they will come true… with help.
25 mins. My voice, background sound and some echo effect. Manipulative, and very much what you have come to expect from   My voice and My mind. $20.00

A BEDTIME STORY – TOLD BY THE INIMITABLE MS. LONDON
Bedtime with Ms. Londoncalling.  A  classic tale of seduction and brainwashing to take you away. Rest your mind, and your hand, an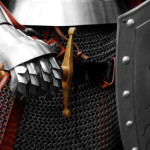 d learn what women desire, and how they get what they desire, with this delightful bedtime story. 25 minutes MP3. $10.00 NOT EXPLICIT. Just classic and always unique – Ms. Londoncalling.

NEW MP3 – THE AMNESIA PROJECT. Imagine…
we have spoken a few times and you have gradually opened up, feeling safe to confide many things about yourself and your life. I know you are curious about hypnosis and I begin by s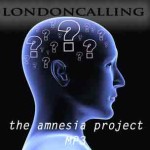 aying "anyone can be hypnotized…" and so I begin the project of implanting a deep desire for amnesia.
35 minutes. Subtle hypnosis. Voice only. $20.00

NEW MP3 – LISTEN.  Guaranteed to get in to your head. This file is designed to be listened to over and over again throughout the night while you drift off in to a deep, deep sleep. Simply make a playlist, add this track as many times as you would like to be asleep. Slip on your headphones and let Me take over from here.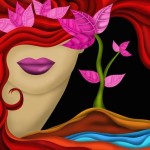 This can also be played after one of My other induction mp3s to help get you in to that deep, hypnotic state where I can take over and have some fun with your pliable mind. $10.00


MP3 A SHORT INTRODUCTION TO MY VOICE AND
METHOD. THE FIRST STEP… 6.19mins. $10.00


RELAX AND
FALL FOR MISTRESS BEVERLY LONDON
ENSLAVEMENT AND SURRENDER CAN BE YOURS.
(25MINS) VOICE AND CALMING BACKGROUND MUSIC. $20.00.