To have a special re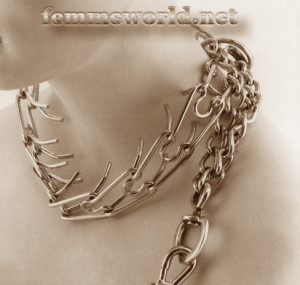 lationship with your Dominatrix, physical contact is not a necessity, and it can even be conducted anonymously over the telephone, email, messaging, and personalized training through mp3s.
The main objective is that both parties take erotic pleasure whether it be as the Dominant or the submissive.
I have been a phone Domme for many years. This is not acting or faking it out, as I am sure many do, with little understanding of the dynamics. This is who I am. I don't believe in vulgar self-acclamations of being the best, the most intelligent, the most sophisticated, the most… Well, you know what I speak of, and have probably found out that those who shout the loudest are often the dumbest! I know my worth, and the best way for you to find out is to read my site, genuine feedback from callers, contact me (of course), and then form your own judgement..
Words from a few of my submissive slaves:
*****Excellent first call. She took her time to get to know my kinks and reeled me in so slow and gentle, but all the time in total control. Truly captivating!
*****The best. She will out think you and then overpower you and make you love it!
*****Wow! She is the best at taking my fantasy to the next level. Very intelligent and intuitive. Love her British accent as well
*****if you have ever wanted the ultimate Goddess, this is the one. You will never in Your life find anyone better. Goddess knows You better than You know Yourself. i love my Goddess.
*****Stirring, rich and textured, first rate, stunning and magnificently crafted – this is an unbelievable woman !
I am often asked if I have an agenda to do this or that. Let me categorically state here: The only agenda I have is that I am given respect and that I/we have fun exploring the secret parts of you. Of course, I am going to twist things to benefit me, but honestly, you won't object because you will be in sub-heaven.
As you might have already guessed from seeing this site, I enjoy many different variations of kink and fetish, but while we are on the subject of Domination and BD/SM, these are a few subject matters pertaining to Domination:
Enforced Chastity – lock down
Tease and Denial – will I, won't I… let you go
Corporal Punishment – yes, we English are so good at this!
Bondage – so many ways to immobilize you
Erotic humiliation – you know why you need it, don't you
Sex slave – so many ways to play this out
Body worship – from my perfect feet on up
Finding the pain threshold – mentally and physically pushing the limits
CBT – it's just so much fun
Behaviour modification – what chronic habit needs fixing?
Cuckold awareness – open discussion and therapeutic honesty
Ownership and Collaring – come in from the wilderness
Guided masturbation – give it meaning
Strap-on – the ultimate submission
Latex, Rubber, Leather, lingerie, stockings, heels, boots, and on and on
If your kink is not noted here, it is pretty safe to assume, I'll have a good understanding of what you seek. Remember, we are exploring erotica in all its variations and nuances, and I am the Mistress of Femmeworld!
I can be reached at: BRITISH MISTRESS