If there is one thing a sissy enjoys, it is showing off for 'her' Mistress.  As always, any attention is better than none.  So, here is the photo of sissy joy's pretty panties and strappy heels.
I think a compliment needs to be given when possible, so let's look at the legs – not too shabby.  Nice height, and slim, almost girl-like body.  If you dressed her up properly, wig, make-up, etc., she could reasonably pass as a female.
Sissy joy loves it when I make her do embarrassing things.  For instance, she loves humping the pillow, sucking on a big dildo, repeating girlie things, and… well, you get the picture.  A lot of fun, easy to ridicule, and very compliant while her little clitty is stiff.
So, another one for the Hall of Shame?  I don't think so.  Just a guy who loves being a submissive girl.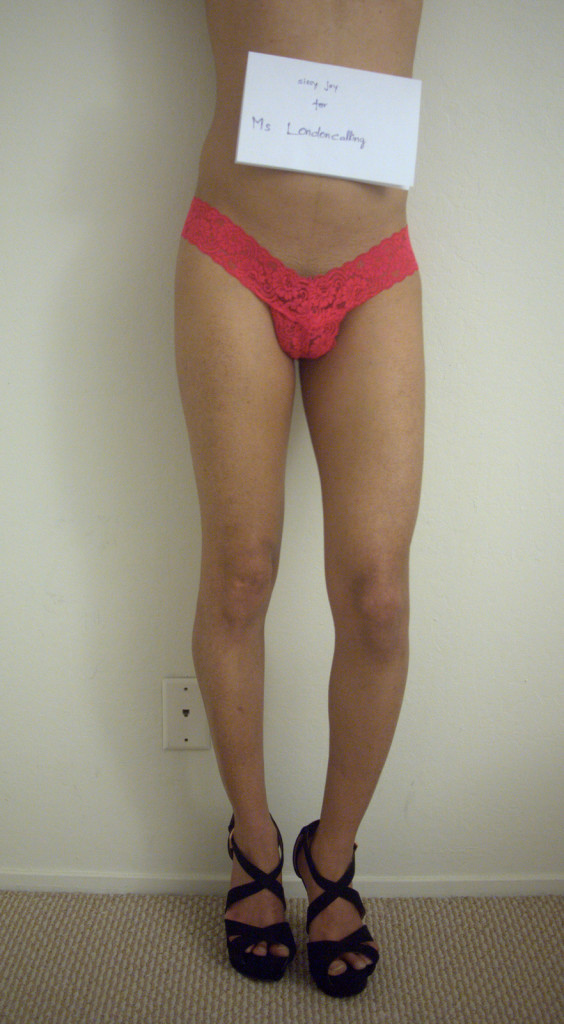 Saw this on Tumbler.  Hope the person does not mind me putting it here, but really… my conversations with my sissies would be impossible for others  to understand – we barely understand, ourselves!