The GREEDY BITCH BANK – Intelligent, sophisticated, procurement of your hard-earned MONEY
THIS IS THE ORIGINAL, THE UNIQUE, THE BEST, THE FIRST…
BANK FOR LOSERS AND WANKERS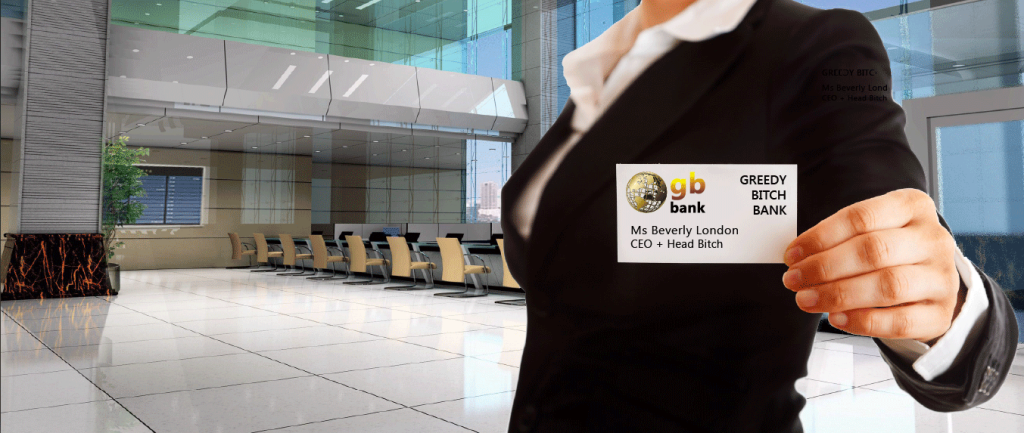 Are you tired of the 'give me, give me, give me…? Are you bored by the fake princess syndrome? Do you want to be used in a way that leaves you feeling both rewarded and remorseful? Then, this should be your bank of choice.
Here you will find many ways to deposit and make amends for all those free wanks you've been having . The only way to feel you are sexually productive is TO PAY. You know it, and the CEO, Head Bitch, of The Greedy Bitch Bank knows it.
For starters: you did click on this link, so that shows promise.
Now if you purchase the 'AM I A CANDIDATE FOR FINANCIAL ABUSE?' Questionnaire, and answer the questions truthfully, you will be pleasantly/unpleasantly surprised at the impartial grading result, which will be mailed back to you once we receive your completed questionnaire.
You will find the Questionnaire Form under GB BUY
You can follow me on Twitter – Hopefully, I will approve you over there.